Summer is well and truly here, and with the sun and heat comes thirst!
With the industry revenue of chilled (non-alcoholic) beverages increasing by 0.7% to an expected $4.2 billion at the end of 2018, small business owners should be looking for every opportunity to increase sales in this area. Chilled drinks have an impressive mark up in milk bars and convenience stores, and these 40+ degree days make it an ideal time for business owners to cash in.
So, what can you do to ensure you are maximising sales in this area? Let's take a look.
Merchandising
After selecting the correct cool room shelving, most retailers will jump straight into merchandising a drinks fridge according to what they 'think' is the most popular item - yes, we all immediately think of Coke and his relatives! But some recent research (http://www.ausfoodnews.com.au/2017/12/13/soft-drink-sales-continue-to-decline.html) actually suggests that soft drink sales are declining and the sales of low/no sugar beverage sales are increasing. According to the research agency Mintel, Australia's carbonated soft drink category experienced a 2.3% decline in 2017, following a 4.7% drop that was experienced from 2014-2016.
Consumers are becoming more aware of sugar and sweeteners, or more importantly, the negative impact that these chemicals have on our body, and are moving towards a healthier option.
In addition to this, if customers want Coke, they will search for it and find it even if it is on the bottom row of the fridge! So, leave your other best-selling, high margin products at eye level instead.
The key here is knowing your market. If you have a POS system that gives you the option of running a best sellers report, do so. If this isn't possible, try to record drink sales for a week or two. As painstaking as it might be, the results could give an insight that will maximise your profits and give you the best return on your investment.
Offer sales and specials
It is interesting to note that despite the above statistics, the results also indicated that if the business had a special offer on a particular soft drink (eg '2 for $X' deals, or drink and snack combos), the sales of that particular soft drink increased. Although Australians are trying their best to be healthier (which is to be admired!), they are more likely to purchase the less than healthy options providing they get them for a good price.
So, just imagine the sales that might result in a healthy combination – you could try a sandwich and cold pressed juice, or a banana and sparkling water, for example.
Advertise It
Once you have decided on your specials, make sure it is communicated effectively to the consumer. There are so many ways to do this, including:
Using chalk boards our the front of your store to communicate specials to passers by.
Encourage staff to divert the customers attention to specials. Make it fun - offer an incentive, such as an extra 10 minutes for lunch, or run a competition with a prize for who can sell the most combination deals.
Use data strips and other relevant signage to focus on your specials and deals.
Social Media
Some businesses are excellent at using social media to their advantage, but some just don't know where to start. Now that Facebook is offering the option of businesses paying as little as $4 to boost their posts to reach up to 1000 locals (as in, customers within the vicinity of your business), it is definitely worth looking into.
Just last weekend I was at my local beach, and the café across the road added a photo on Instagram, advertising their lunch special. Where do you think my husband and I went for lunch?!
Start a Facebook or Instagram account and encourage as many followers as possible. There are lots of professionals that offer help to do this, but in all honesty, any 15-25 year old could help you put a page together! Some businesses implement incentives such as offering 10% off for following their page. This can be a handy tool to increase social media followers.
Give the private labels a go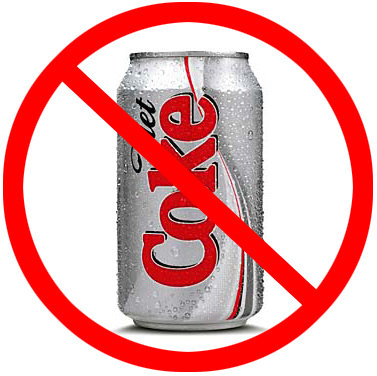 With the focus shifting from the big brand labels such as Coke and Pepsi, consumers, now more than ever, are open to giving new, healthier drink brands a try.
This is the perfect opportunity to source some fresh options for your small business, and if it's an Australian brand, that's even better! Support Australian small businesses such as https://trublubeverages.com.au and keep the profits here in Australia.
With the right cool room shelving, effective instore merchandising, tempting sales and specials and the right advertising, watch your beverage sales increase!